Sarband:

All Roads lead Home (Christmas Compilation)

Audio samples
02 Cunctisimus concanentes
03 Da ciel venne messe
04 Benedicamus virgini matri
05 Fons hortorum
07 Augoustos
09 Mariam matrem
11 Santa Maria
12 Regina sovrana
14 Polorum regina
16 Jerusalem
17 Amano morio
18 Yawno tlito
19 Miragre
22 Gloria in cielo
24 Ben com aos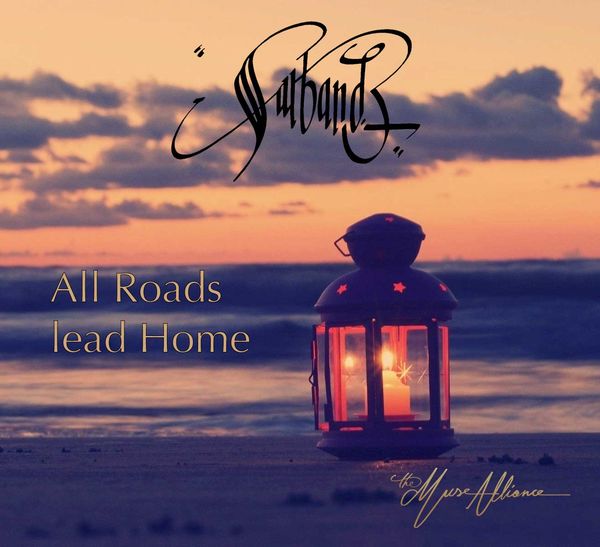 All Roads Lead Home - The Sarband Christmas Compilation
24 Medieval Christmas songs - almost 2 hours of music - from around the Mediterranean, leading you up the road to Christmas night. In this very feminine Christmas collection, the female singers of Sarband are mainly praising the Mother of God, Mary.
Remasterd excerpts from Sarband's CDs, accompanied by recordings from concerts, only released in this compilation. The downloads include 11 pages of song texts (pdf) with translations in German and English.
Only available at The Muse Alliance.
1 Catholicorum concio 3:36
Codex Las Huelgas (Spain, late 13th c. )
2 Cuncti Simus Concanentes 5:51
Llibre Vermell de Montserrat ( Catalonia, late 14th c.)
3 Da ciel venne messo novello 3:42
Laudario di Cortona (Italy, 14th c.)
4 Benedicamus virgini matri 1:20
Codex Las Huelgas (Spain, late 13th c.)
5 Fons hortorum 4:22
Praesentatio Mariae (Ms. Copenhagen 13)
6 Inperayntz de la ciutat joyosa (instrumental) 2:02
Llibre Vermell de Montserrat (Catalonia, late 14th c.)
7 Augoustos 4:14
Kassia (Greece, 810-?), vespers of December 25th
8 Laudemus virginem 2:34
Llibre Vermell de Montserrat (Catalonia, late 14th c.)
9 Maria Matrem 8:33
Llibre Vermell de Montserrat (Catalonia, late 14th c.)
10 Bells for the Virgin 6:03
Cantiga de Santa Maria 32
11 Santa Maria, strela do dia 4:23
Cantigasde Santa Maria 100 (Catalonia, late 14th c.)
12 Regina Sovrana 5:43
Lauda, Laudario di Cortona (Italy, 14th c.)
13 Cedit frigus (instrumental) 3:51
Conductus / Virelais a 2 / Codex Ripoll (Catalonia, 12.th c.)
14 Polorum Regina 5:50
Llibre Vermell de Montserrat ( Catalonia, late 14th c.)
15 Quen bona dona querrá 9:17
Cantiga de Santa Maria 160 (Spain, late 13th c.)
16 Jerusalem häv upp din röst 2:38
Sweden, oral tradition
17 Amano Morio 2:14
Syriac Christmas Liturgy
18 Yawno Tlito 2:07
Syriac Christmas Liturgy
19 Miragre 4:57
Cantiga de Santa Maria 32
20 Benedicamus 2:10
Codex Las Huelgas (Spain, late 13th c. )
21 Inperayntz de la ciutat joyosa - Verges Ses Par 4:22
Llibre Vermell de Montserrat (Catalonia, late 14th c.)
22 Gloria in Cielo 3:45
Lauda, Codex Cortona (Italy, 14th c.)
23 O divina virgo flore 4:12
Lauda, Codex Cortona (Italy, 14th c.)
24 Guiding Star / Ben com 9:34
Cantiga de Santa Maria 49
* incl. Vat, excl. shipping