Vladimir Ivanoff:

Miserere / Sacred Treasures II

Audio samples
1 Miserere mei
2 Et secundum
3 Amplius
4 Tibi soli
5 Ecce enim
6 Asperges me
7 Averte faciem
8 Cor mundum
9 Danza I
10 Quoniam si voluisses
11 Tunc acceptabis
12 Sofferenza
13 Tunc imponent
14 Danza II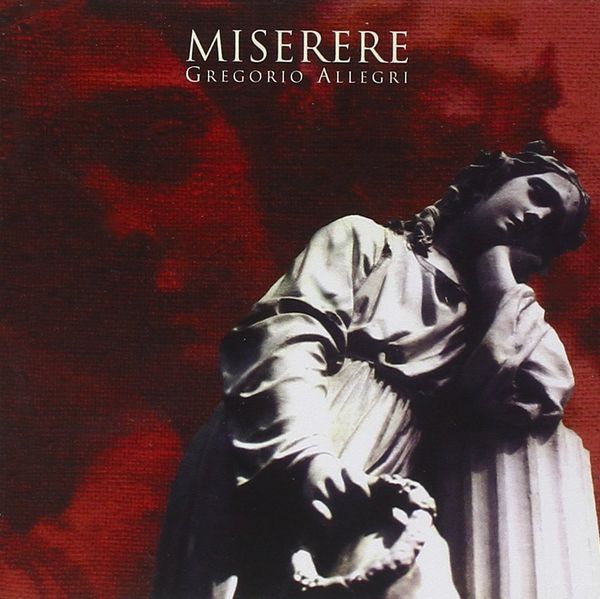 The "Miserere" - Written by Gregorio Allegri - Arranged by Vladmir Ivanoff - Performed by Osnabrück Youth Choir. Vladimir Ivanoff's pioneering arrangement of Allegri's Miserere for choir and cornetto was the model for many other productions to follow in it's footsteps. Tracks from this CDs were featured in quite a few movie soundtracks, amongst them "A Place Beyond the Pines" (2013).
Order the CD or download: after you place your order, you'll immediately receive a mail with the link for download of the tracks in high mp3 quality, lossless FLAC or CD quality WAV files, with a booklet (lyrics & translations).
The psalm "Miserere mei Deus" is a prayer for mercy, contrition, and renewal. Since the 1630s, Gregorio Allegri's famous setting has been sung at dawn during Holy Week, while the Pope kneels in prayer in the solemn candlelit atmosphere of the Sistine Chapel. This contemporary version, recorded in the spectral grandeur of Osnabrück Cathedral, adds new material composed by Vladimir Ivanoff to the ethereal harmonies of the Osnabrück Youth Choir and the elegiac brass tones of the cornetto, recreating the mysterious beauty of this sacred classic.
1 Miserere mei (5:30)
2 Et secundum (4:37)
3 Amplius (4:23)
4 Tibi soli (2:33)
5 Ecce enim (5:48)
6 Asperges me (5:13)
7 Averte faciem (2:21)
8 Cor mundum (5:28)
9 Danza I (3:29)
10 Quoniam si voluisses (3:34)
11 Tunc acceptabis (2:22)
12 Sofferenza (3:10)
13 Tunc impotent (3:18)
14 Danza II (3:34)
* incl. Vat, excl. shipping